The 12 Best Free Project Management Software in 2019
These days,
77%
of high-performing projects are completed using project management software, and
87
%
of high-performing organizations use it to make sure their teams function as smoothly and creatively as possible. If you want to get ahead (or even just keep up), there's no way around it—you need to be using project management software.
But what if you're just starting up, and you're already feeling overwhelmed with all the unanticipated costs that keep rolling in?
Well, not to fear; fortunately there are heaps of project management apps out there that are either free forever, or that offer a freemium package designed to grow alongside your business, not charging you a penny until your needs outgrow the basics and your budget expands enough to afford something more sophisticated.
In other words, even if you find yourself here:
You can still find project management solutions that will get you here: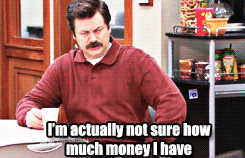 (Except you will know how much money you have. Because there are tools to help with that too.)
A scan through all the project management tools available today will quickly reveal that most (though not all) of them require paid subscriptions at some point. However, as mentioned above, it's not at all uncommon for these apps to offer a freemium tier. Most of the 12 tools listed below were selected from that bracket, but not at all randomly; to end up on this list, each app had to show that its free version offered a reasonably wide range of solutions with either unlimited depth or with limits that still allowed at least small businesses or startups to function without crashing into walls and being forced to upgrade sooner than they'd like. Unfortunately, large businesses will generally find that most freemium versions are too limited for their needs and will require paid versions right off the bat, though there is still a narrow selection of forever-free tools available for them and free trial periods on most of the paid options.
Free Project Management Tools
Used by: Google, Facebook, Twitter, Yelp, Bill and Melinda Gates Foundation, NASA, AirBnB, Spotify, and The New Yorker
Strengths: Asana is one of the most popular project management apps out there, and for good reason. It's easy to set-up, easy to use, and its free version is surprisingly robust. Allowing for collaboration between up to 15 people, integrations from many of your favorite external apps (e.g., Slack, Dropbox, Adobe Creative Cloud, and even a time tracker tool), and including a decent selection of task management solutions, Asana is a solid long-term solution with enough wiggle-room to give you a good amount of time to expand your team before committing to a paid option.
Weaknesses: Asana is popular for a reason; it strikes a good balance between providing enough tools to cover most businesses' main project management needs, without including so many that it becomes overwhelming or difficult to navigate. That being said, if you're looking for a one-stop solution that will have all the tools on hand for you as your business expands, there are other options with a wider range of solutions for you.
Used by: Google, AirBnB, Nike, Samsung, Uber, and Netflix
Strengths: ClickUp claims that it is "One app to replace them all", which may or may not be true depending on your needs, but points to them for sure giving it the ol' college try. Not only do they have solutions for (almost) everything project management, they often have multiple solutions, which means you can  choose the one that best fits your style. Their free option allows for unlimited users and tasks, but limits storage and makes it a bit unclear as to what features they take off the table. Still, ClickUp is one of the more comprehensive tools out there and is more likely than Asana to have all the tools you need in its back pocket, even as you expand. Which, thanks to its very reasonably-priced tiers, won't be too much of a financial shock when you do.
Weaknesses: ClickUp's sales-specific reporting tools are a bit lacking, and they don't seem to have much for customer relationship management.
Used by: Apple, AirBnB, PayPal, Google, Deloitte, Getty Images, CBS
Strengths: Freedcamp is a great option for users looking for a long-term free solution. It allows for unlimited projects, tasks, storage, and users, and has quite a nice round-up of core features, meaning it could be quite a while before you feel the need to upgrade. Like many other project management tools on this list, users can either download it or use it exclusively online. However you use it, Freedcamp claims to be one of the most user-friendly project management tools out there today (though, to be honest, most of the suggestions on this list are just as simple to set up and navigate).
Weaknesses: Freedcamp is pretty strict on what integrations it allows on its free tier, which means that your G Suite, email, and Dropbox will not be joining you on Freedcamp (that is, until you're willing to pay for their presence). It's also lacking reporting tools, Gantt charts, and customer relationship management solutions, though these can be accessed on the paying tiers.
Used by: MeisterTask is based in Germany, and while it seems to have caught on with the European market, its North American user-base is still in its developing stages. While there are likely some European-based global companies that use their platform, MeisterTask doesn't list them on their website.
Strengths: MeisterTask is another platform that offers a surprisingly robust freemium version. With unlimited projects, tasks, project members, and customizable project boards and workflows, MeisterTask provides a good foundation for any small team.
Weaknesses: While its free options are good and comparable to more comprehensive platforms, it should be noted that MeisterTask doesn't  aim to be an all-in-one, every-tool-in-the-box sort of platform, even on its paid tiers. Like some of the other solutions, Meistertask is really lacking on the sales side of things, with no dedicated sales center or customer relationship management on any of their packages. If sales is your thing, there are other tools that will do a better job of growing with you. One more note is that, at the free level, MeisterTask is another one that limits integrations, requiring you to keep track of multiple solutions, usernames, and passwords.
Used by:Adidas, Toyota, Stanford University, Mayo Clinic, Fujifilm
Strengths: While Paymo's freemium tier only allows one user, it's one of the best choices for freelancers, artists, or anyone running a one-person show. What it lacks in user limitations, it makes up for in its breadth of tools, providing a small business owner or freelancer with all they need to get things up and running and keep them running smoothly. 
Weaknesses: While Paymo checks all the foundational boxes, it doesn't necessarily provide the breadth of options in each area that some other platforms do. This can actually be an advantage as it keeps things from getting too overcrowded and complicated for users, but if you're particularly picky about the methods you use to get things done, you may find Paymo's options limited. Furthermore, like many of the other tools, it doesn't ever offer robust customer relationship management or sales tools.
Used by: Weebly, University of Oregon
Strengths: Redmine is unique in this list in that it is an open-source project management solution, meaning that it's free for any business, big or small, with no limiting walls on usage to crash into. It's also extremely flexible, and can be adjusted to fit any business's needs.
Weaknesses: If you're not a techie (or don't have a tech person on your roster), Redmine is probably not for you. Unlike some of the other solutions, Redmine starts out much more "raw"; think of it as them handing you a hammer, saw, and some nails, then pointing you to a forest and leaving you on your own to build your own cabin. While there are other platforms that do allow quite a bit of customization, generally they have an architect that's consults you on your preferences, but really has most of the plan and build worked out for you already. With Redmine, you're more or less on your own to get yourself sorted out. They do have an upgrade called Easy Redmine to help give you more structure, but it isn't free. If you need help, you'd probably be better off going with one of the other apps.
Used by: AirBnB, Netflix, The New York Times, Disney, Microsoft, Adobe
Strengths: Teamweek is a nice visual project management tool that specializes in collaboration, scheduling, tracking, task management, and resource management. It has a decent selection of tools, and for many businesses, it will continue to fulfill their needs as they grow (provided they upgrade to the paid plans). Their free tier is available for up to five users.
Weaknesses: Teamweek is not very transparent about what they offer in their free tier, but from what we could find it looks like you should get most of the same features, minus the "Annual View" tool, which lets you see a timeline of your year, and their "Custom Colors" tool, which allows for additional customization when it comes to color-coding tasks. The only other difference they disclose is that attachments are given a much tighter limit - 10MB instead of 100MB as in the paid plans.
Used by: Amazon, Facebook, Disney, Apple, and NASA
Strengths: Todoist is one of the more popular project management apps out there, and fortunately they have a free option for those of us who love a sweet deal! To be completely honest, their freemium package is very limited compared to their paid versions, yet many users sing its praises nonetheless. Todoist offers their freemium tier for up to five users on a project.
Weaknesses: With the way Todoist's freemium package is set up, it's probably more conducive to individual projects or even one-offs rather than for use as a high-level business planning or tracking tool. It's going to help you move faster and smarter day-by-day, but it may not help you figure out where you're headed long-term. This doesn't necessarily have to be a con, just maybe an alternative use; many people find it helpful in their personal lives for things like planning parties, home renovations, or just scheduling their week.
Used by: Kickstarter, Unicef, National Geographic, Google, Fender
Strengths: Along with Asana and Todoist, Trello is among the most popular project management tools, and their freemium version is actually a pretty generous offering. They leave most of their standard features unlimited, with the exceptions being smaller allowances for file attachments, lighter security features, and no customization of the pretty stuff. You also lose out on getting priority support, which doesn't mean that they won't help you out, it might just take a bit longer for them to do it. When it comes to the extras, this is where users will really feel the limits of their freemium accounts, but, as with most of these tools, as long as a business is keeping things small and simple in the beginning, Trello is there to grow with them as their needs and budget expand.
Weaknesses: Again, like many of the other tools, Trello is really lacking on the business management side of things, lacking billing and invoicing tools, time and expense tracking, and customer relationship management (CRM) options, and while they do have some tools for collaboration, other platforms offer tools that are stronger. Some users may not find Trello to be enough for their needs.
Used by: Vendasta is white-labelled, so whoever uses it gets to label it as their in-house tool...but the downside is that we don't know who uses it.
Strengths: Vendasta is a truly all-in-one business solution with a mission to provide small- to medium-sized businesses with all the tools they need to succeed through partnerships with media agencies, marketing firms, telcos, and financial companies. So whether you find yourself already established, or just starting out in one of those areas, Vendasta is the solution that's been developed just for you.
Weaknesses: Vendasta's freemium tier isn't really focused on the task management side of things, and is therefore a bit lacking in that area, but what sets it apart from any of these other solutions is that its sales offerings are unusually strong -  having sales tools exist at all at the free level would be enough to make Vendasta stand out.
Used by: Google, Mars, L'Oreal, Tiffany & Co., AirBnB, Verizon
Strengths: Wrike has one of the stronger freemium packages out there. If what you're wanting is task management with the ability to integrate Microsoft Project, Excel, and RSS, and if you want to be able to share what you have with the people you're collaborating with, Wrike may be the best solution for you.
Weaknesses: At its higher levels, Wrike offers calendars, reporting tools, graphical analytics, time tracking, and even salesforce integration. But none of that's available at the freemium level.
Used by: Ikea, Intel, Netflix, Jaguar, Timex, NASCAR, Land Rover, Yale
Strengths: Zoho has a decent selection of freemium offerings, but they don't go very deep. They allow for five projects and five users, Google Apps integration, project and task status tracking, calendars, forms, and file attachments up to 10MB.
Weaknesses: They are lacking some of the more common project management tools, such as Gantt charts (which only become available at the first paid tier), and have limited integrations. CRM integration is available at the first paid tier, but at the freemium level, the sales and financial tools are more or less non-existent.
Whether you're a small agency that's been plugging along for a while, a start-up hustling to make a name for yourself, or a freelancer with stars in your eyes, these free project management apps will arm you with all the tools you need to get yourself from here: