Snapshot Report is a powerful prospecting tool
Snapshot reports compare a business' online presence to others in the industry and signal which ones are interested in digital solutions, lowering your cost of acquisition.
Discover how to effectively prospect with Snapshot reports.


Review Generation: a reputation game-changer
Smart business owners are getting serious about soliciting feedback, but generating reviews is hard work. It's a hassle reaching out to customers, not to mention directing them to review sites, tracking conversations and sharing recommendations on social media. Business owners need a solution that does the heavy lifting for them.
Learn how to sell this revenue-generating solution.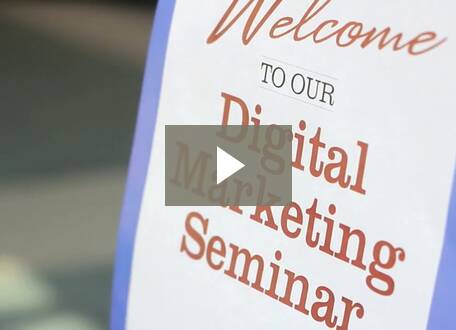 Speaker: George Leith
"George was the best speaker I have seen in a long time. He brings real life examples and is able to drive home hard hitting points about why people need our services. His examples and stats are up-to-date, and his presentations skills raise the bar. He is funny, witty, engaging, and can cross-sell our other products, which is a huge win for us." — Kaijsa Kurstin, Marketing Director, Propel Marketing
George Leith doesn't call himself an expert in digital media — he's an interpreter. Specializing in digital strategy and implementation, George illustrates the importance of online reputation management and brand presence. George understands the necessity of adapting to new technology. He helps organizations make their virtual doorways as inviting as their brick and mortar entrances — which is crucial to the survival of a business. With nearly three decades of experience in marketing, sales and promotion, George is a highly compelling speaker, always in high demand across North America. Vital content and emphatic delivery are combined for an enlightening presentation.